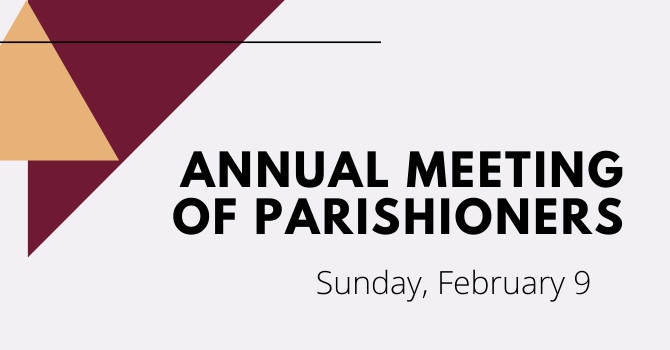 Save to your Calendar
Now that the new year has come, we must turn our attention toward our upcoming AMP. It's just over a month away, so if you've been approached about submitting a report, please ensure that you get it in this week. We will be publishing the booklet of reports, the budget, and the election slates on Sunday, January 26th, so that everyone has time to review the material before the meeting.
And as is our custom, we will enjoy a light lunch together after the 10:00 am service on that day before returning upstairs for the meeting itself.