Watercolour Painting, hosted by Sally Towers-Sybblis
Tuesday mornings from 10am - 12pm, October 18th - November 8th.
Four classes, $160 (more details below)
We are going to paint whimsical snowmen cards! This'll be a wonderful way to surprise someone this Christmas season. If you have not painted before or are intimidated by the watercolour painting process, this class is for you! I break each project into tiny achievable steps. You do not need to know how to draw or paint.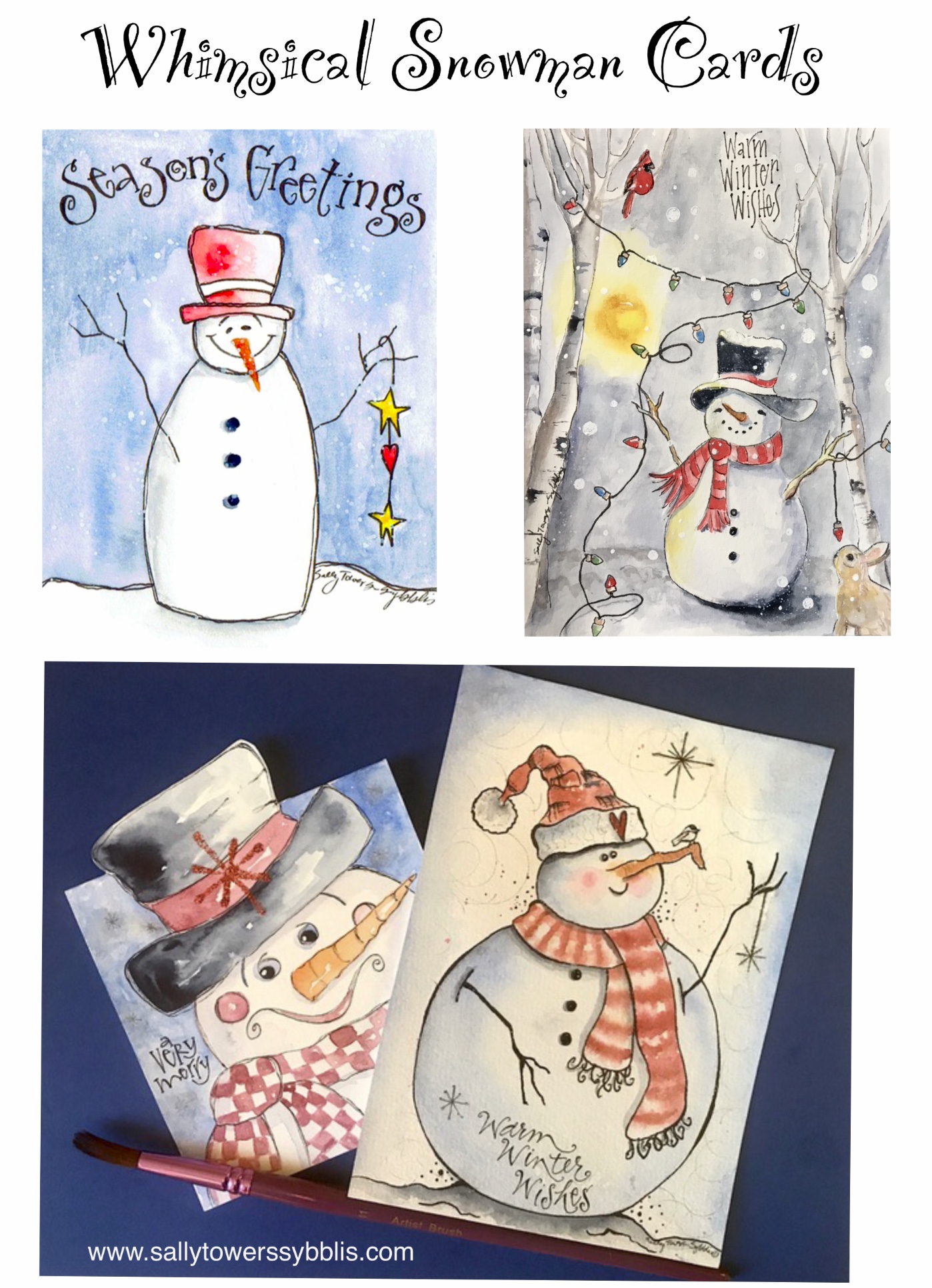 A 4-class commitment is needed. The total for 4 classes is $160 (includes GST). You will need to bring your own materials. The materials I require are fairly basic. If there is anything "unusual", it will be provided. If you have further questions about the required materials, feel free to email Sally at the email below. You can register by e-transfer to sally@sallytowerssybblis.com.
She will need: your first and last name, email and which classes you are registering for.
If for some reason, you have registered and cannot attend, she will credit you another class (no refunds are offered). Don't delay, register today! Each class has a maximum of 10 spaces.
To learn more about Sally Towers-Sybblis, visit her website.
For more information or to register.
---