Watercolour with Karin Huehold
Karin Huehold's Watercolour Painting Workshops are great for learning new painting techniques, updating your watercolour painting skills, enhancing your painting style, feeding your creative spirit or just as a fun pastime. And I know fur sure that watercolour painting is proven to be good for your mind, body, and spirit. These 2-hour workshops supply you with a good measure of fun, creative exploration and fine company. Classes are small, lighthearted, and filled with information and inspiration!
Mandala Meditations
Wednesday from 10am - Noon, starting October 12
Cost: $105 (includes GST)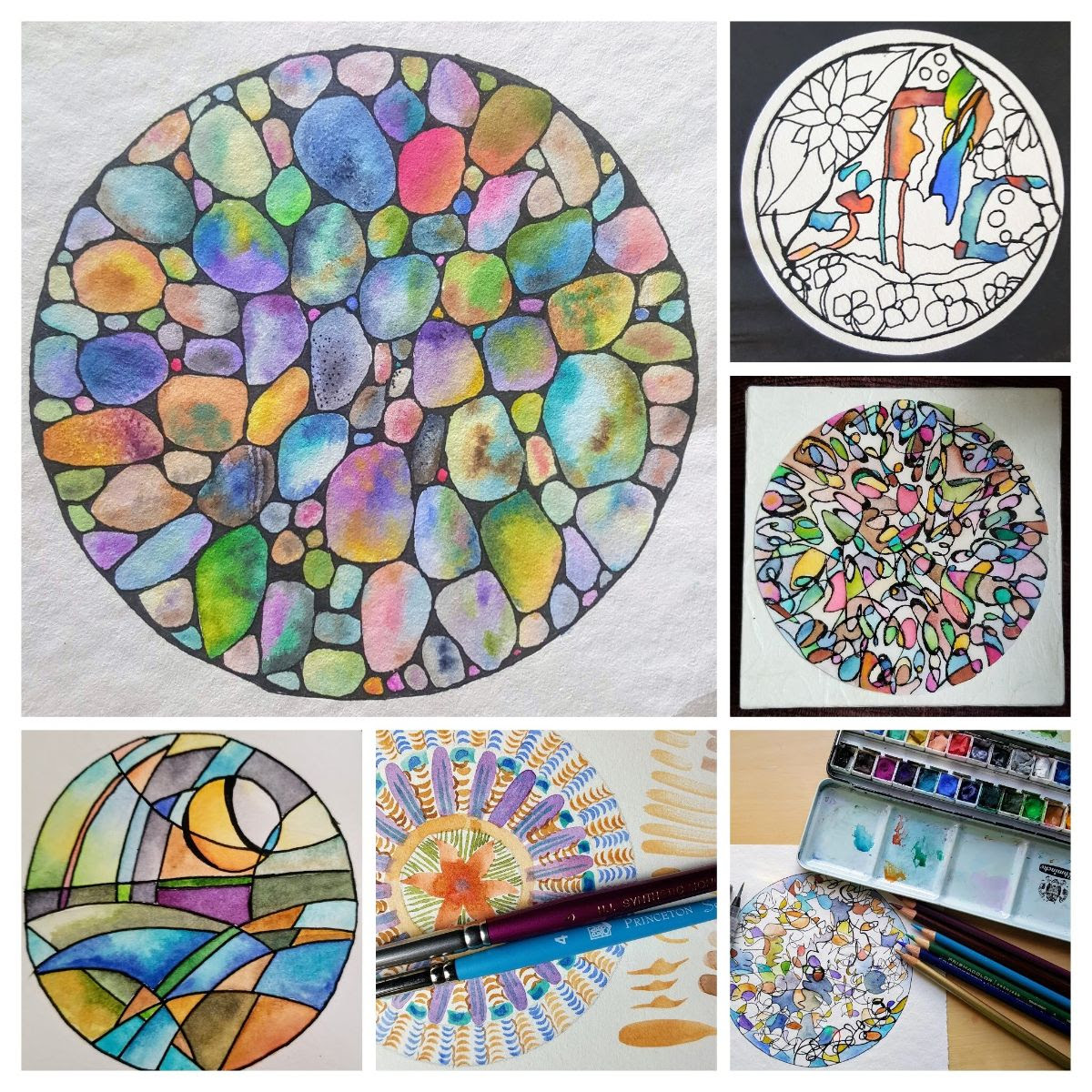 I've had a few people mention that they love these classes and would like to see them again, so here you are! Join me for a relaxing and enjoyable experience. We will be exploring fun and gentle ways of working simply in the circle. Each class will present new techniques and are designed to spark ideas that inspire and encourage you to explore further beyond class time! And I don't know how many times I've heard in class the students say this is so relaxing.
Instructive/Constructive critique at the end of each class. All Levels.
Fun Ways with Watercolour
Wednesday from 1 - 3 pm, starting October 12
Cost: $105 (includes GST)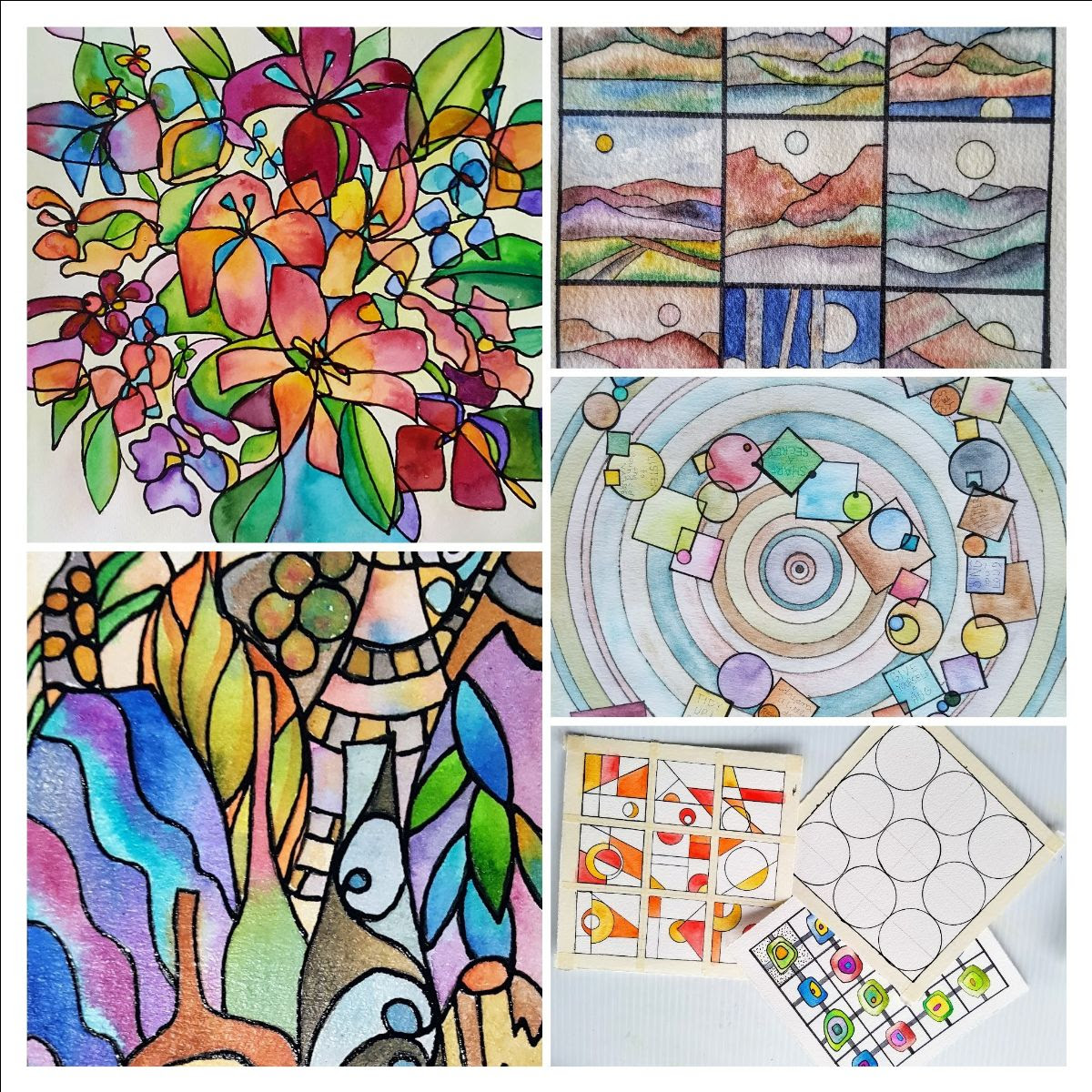 This series of classes is a collection of student favourites. Each class is theme-based using watercolour, ink, and anything else that might spur your imagination. Each week will be a different project and is sure to get lots of ideas bubbling for you. Your work in this session can be customized for sharing with your family and friends.
Supply list provided upon registration. If you don't have or don't want to invest in watercolours until you have tried them out, just let Karin know and she can help. For registration information, please email Karin at arts@huehold.ca. Let her know which session(s) you are interested in and your preferred payment method. She accepts cash, cheque, e-transfer, Visa or MasterCard. If for some reason, you have registered and cannot attend, she will credit you another class. Class minimum is 6 and maximum of 12.
For more information or to register for Watercolour with Karin Huehold
---