Four More Weeks of Creativity hosted by Sally Towers-Sybblis
Tuesdays, October 18th - November 8th
Choose from one of the following times: 1 - 3pm OR 7 - 9 pm.
Cost: $160 (no refunds)
Jumpstart your creativity in my 4 new art classes! This time we'll learn to make faces with mixed media: felt pens, watercolour, fabric dyes, sharpie markers, collage, and acrylics. If you haven't done a whole lot of art, these classes are for you! Why not just join for the fun and social aspect of meeting new people! I am offering two times for this class: an afternoon class from 1-3 or an evening class from 7-9.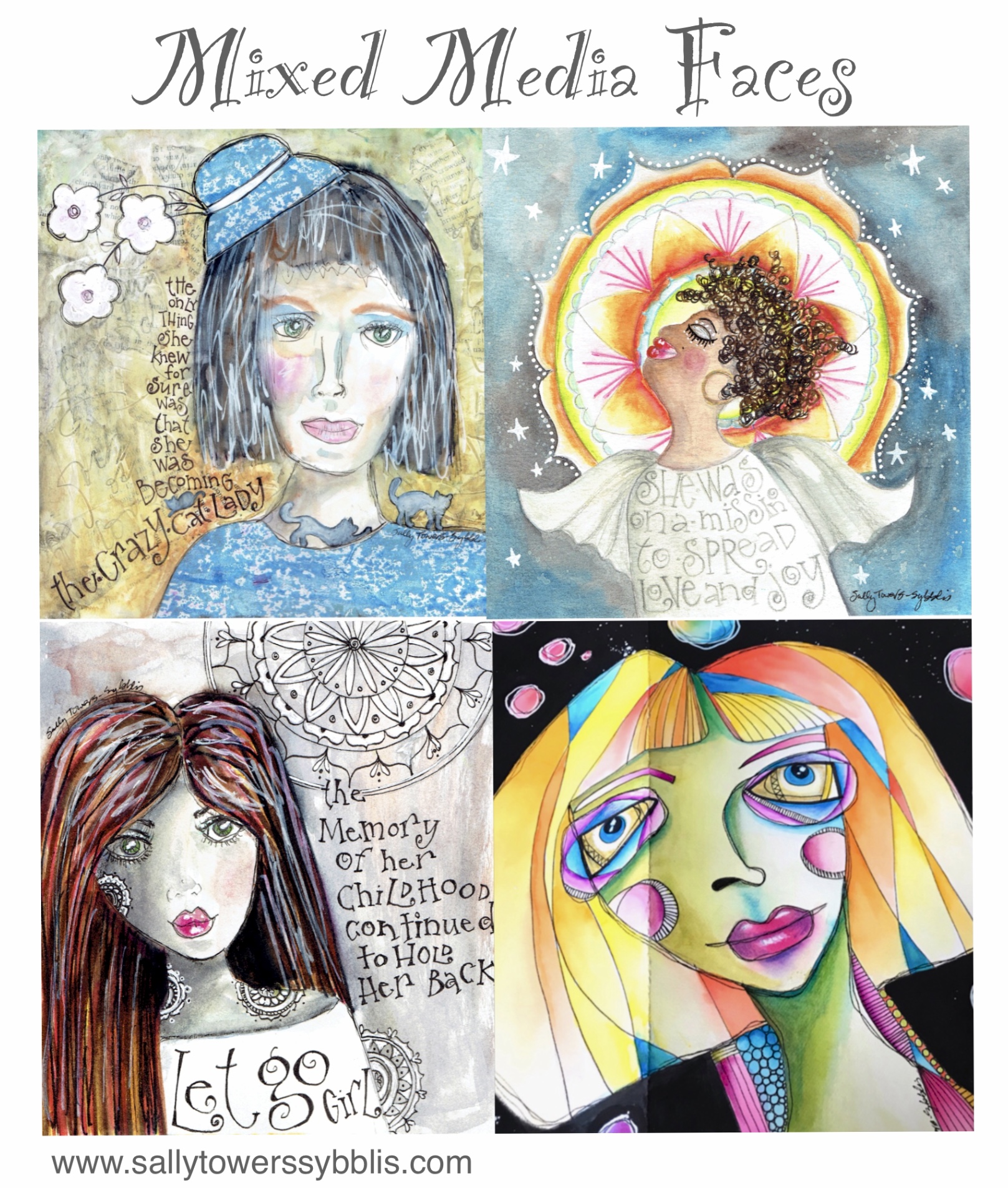 Sally needs a 4-class commitment from you should you choose to register. The total for 4 classes is $160 (includes GST). You will need to bring your own materials. If there is anything "unusual", Sally will provide it. If you have further questions about the required materials, feel free to email Sally at the email below. You can register by e-transfer to sally@sallytowerssybblis.com. She will need your first and last name, email, and which classes you are registering for. If for some reason, you have registered and cannot attend, she will credit you another class. No refunds offered. Each class has a maximum of 10 spaces
To find out more about Sally Towers-Sybblis, visit her website.